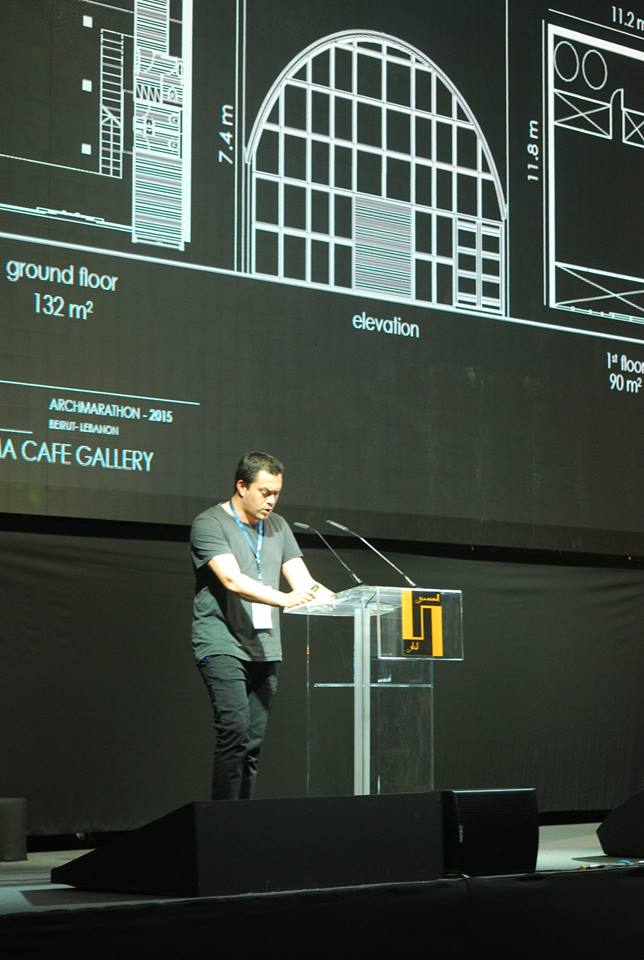 Category: Arts & Culture
Project selected: DOSHMA CAFE GALLERY
Location: Tripoli, Libya
Year: 2013
Doshma, built as Tripoli first independent art/cafe gallery takes inspiration from the 2011 Libyan revolution and response to both cultural and social change.
Traditional, Doshma means to protect heavily, used mainly in protection against enemy line and to house important weapons. it's usually a wall or a heavily reinforced vaulted structure. For the architecture intervention of Doshma, the form is a very light weight structure but with the same vaulted shape, instead of housing weapons, it gives a node point within the city to thoughts and ideas expressed in the form of art, sculpture and so on, expressing that this is what is important for social and cultural future.
Doshma uses materials and workmanship existing within the Libyan market brought together in a very simple and constructive way.
The glass facade is reflective during the day, this helps to reflect the reality of people's lives and at night it is completely transformed where the viewer can see deep into the space, seeing the art work which expresses the freedom of human expression.
Doshma with concrete, steel, glass, a shipping container and local labour has given people something to think off. A space that is simple and within it contains different spatial experiences, different heights, different forms and an open and transparent facade looking out only to trees and sky. The space and form is a metaphor and reminder to the changes upon the country.